Pilgrimage to Glastonbury ?
July 11th, 2013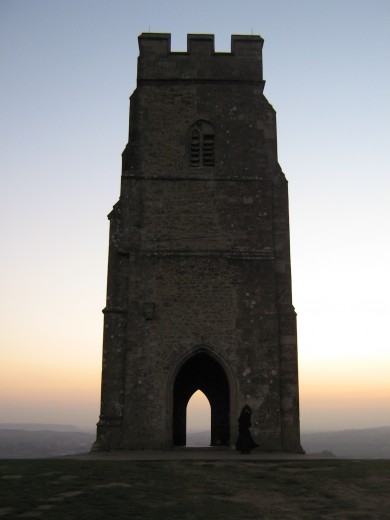 With all the positive feedback and enthusiasm generated in this our first season of guided group pilgrimages, I am wondering about the possibility of offering a final pilgrimage in September, the month of mellow fruitfulness leading up to the Equinox and Michaelmas.
The pilgrimage would end in Glastonbury, an appropriate destination and point of completion for the series of journeys we began on Dartmoor in May. Taunton would probably be our start point with the pilgrimage made over 4-5 days through the unique landscape of the Somerset Levels.
I am beginning to investigate whether there may be the possibility of offering B and B accommodation alongside camping as I have received a number of requests for this to available. Whether this need can be integrated within the format of the camping pilgrimage I'm not sure.
If not, perhaps we could arrange a separate B and B pilgrimage at the end of September or in early October if there was sufficient interest. West Cornwall might be a suitable location for this with its wider choice of B and B accommodation and mild climate (the sea should be at its warmest at this time of year)
At this point I am just floating ideas and would appreciate feedback to get a sense of the level of interest.
Beyond these possibilities, we will be looking to establish a programme of pilgrimages for next year, dates and details of which will be finalised over the winter.