Other ways to get involved
Up to now the development of Mary/Michael Pilgrims Way has been advanced by a small core group committed to the vision, giving their time on a largely voluntary basis.
We would appreciate help and advice as we survey new sections of the pilgrimage. Local knowledge has been invaluable in helping us develop the route thus far, which now extends from West Cornwall to Avebury. Our focus now moves to the best way to proceed east from Avebury as we continue to progress towards our final destination on the Norfolk coast.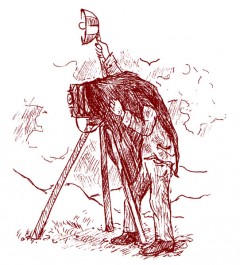 Feedback will be useful to enable us to keep the guidebooks up to date. We would also like to hear personal experiences of the journey to help and inspire others. Our Facebook page offers a forum for sharing these and other creative thoughts with regards how the project may evolve.  Ideas which have already been forthcoming include  a soundscape, poetry, prose,  photographs and sculptures inspired by the route.
We would like to to hear from anyone interested to become part of the core group of the project, who is committed to its ongoing development and can offer assistance with  management and administration.
Accommodation & Hospitality
Mary/Michael Pilgrims Way is not blessed with a system of refuges or hostels similar to that which evolved to provide for pilgrims walking to Santiago de Compostella in Spain. Currently the choice is between camping and Bed and Breakfast accommodation, or a combination of the two, with in addition, a couple of Youth Hostels, a YMCA Hostel and a bunk house. All facilities are listed in the guidebooks.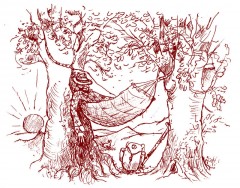 To supplement the existing accommodation possibilities, we want to compile a list of people living along the route who are willing to offer occasional accommodation to pilgrims for free or in return for a donation to charity.We have had a couple of offers in this regard, but it does not yet constitute a network which can be relied upon. Details will be kept as a list separate from the guide book. This initiative recognises the ancient tradition of generosity and hospitality towards strangers and is something that we hope will develop, creating the opportunity to meet and share with people from different walks of life.It may help to make the experience of pilgrimage accessible to those less able to afford the cost of Bed and Breakfast accommodation.
The offer may be a bed for the night or giving permission to pitch a tent. Priority would be given to safeguarding the needs of hosts, for example by insisting that pilgrims do not turn up without prior notification and also being clear that there is no obligation on potential hosts to offer accommodation to any individual. Feedback would be welcome regarding this this initiative.